Watch fabulous enhanced picture quality.
View on TV, pc monitor (single or twin), laptop or handheld device in normal or wide screen
Listen to radio via Freeview
Control with a keyboard and mouse or a remote.
Imaging PVR software for TV cards  for TV on your computer.
Windows 8.1,8,7, Vista, XP, 2000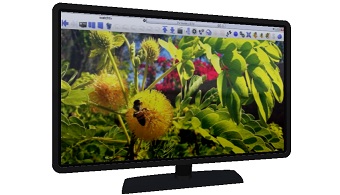 Click on the icon to watch TV. How to select a TV channel using Imaging PVR
Pause live TV at the start of the adverts to get a coffee.

Jump forward after pausing to skip the adverts.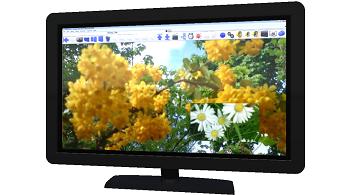 Keep an eye one channel while you watch another with picture in picture.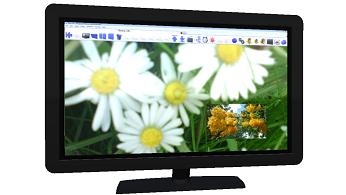 Swap the picture in picture by clicking on the small sized screen.

Jump back to see that move again with Rewind live TV
Watch TV or recordings while you check your email or surf the Internet.
Watch live TV and recordings in different rooms in your Home.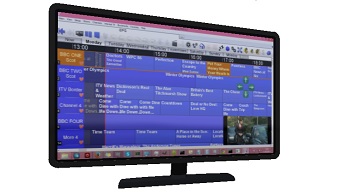 Watch TV while you check out the Electronic Programme Guide (EPG) Picture in Graphics