The fastest way for us to accept your order is to pay by postal or money order. If paying by cheque there will be a delay in issuing your activation code while we wait for the cheque to clear.
How to pay by Postal / Money Order or Cheque £29.99 or €34.99
1 Download a trial version and check it works well with your equipment.
2 Complete an order form, include the Postal / Money Order or cheque in UK pounds only and post it to:
Sales department
Imaging Intelligence Ltd
27(9) Wardlaw Place
Edinburgh
EH11 1UG. UK
On receipt of your payment, we will email you your activation code.
Please note, no refund will be given after the activation code has been entered into the software by you - so make sure you are happy with the trial version.
We regret that we do not supply customers living in the USA.
Imaging PVR software for TV tuners for TV on your computer. Windows 7, Vista, XP, 2000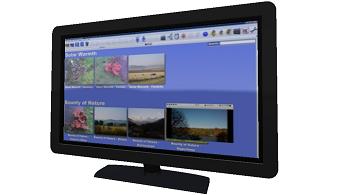 Imaging PVR is software that enhances new and currently owned compatible TV cards to give you series record, Control the kids TV viewing, record multiple channels and much more...
Buying
> Buy by post
Imaging PVR information
What does Imaging PVR look like?
New Electronic Programme Guide
Where do I store the TV recordings?
Watch TV while surfing the web
Features
What is Picture in Picture? (PIP)
What is Picture in Graphics? (PIG)
How to play a DVD on your computer
Frequently asked questions about Imaging PVR
General